The Red Barn Room is a 16-foot by 30-foot room on the second floor of our barn. Exterior stairs at the back side of the barn lead up to a balcony furnished with a bistro table and seating. The balcony overlooks a wet-weather creek and a wooded area, which allows our guests to observe the wildlife, including deer, fox and other wildlife.
The Red Barn Room is decorated with vintage and antique furnishings that give it a "down-home" warmth. Amenities include a king-size bed, a built-in twin-size day bed with a twin-size trundle hidden beneath, a private bathroom with a walk-in shower, wireless internet, and DISH Satellite TV.  Due to safety reasons, we do not allow children from the age of 10 months to 12 years, to stay at this location, please check out cottage A and B if bringing children.
$140.00/night + tax (for 1-2 guests)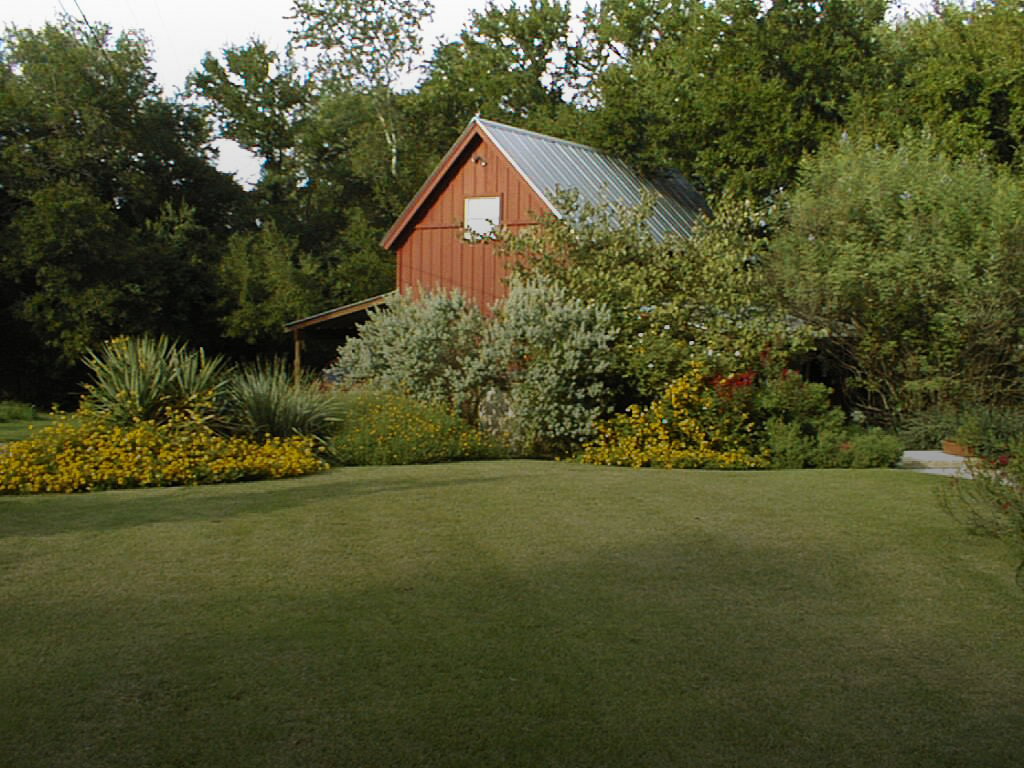 This will always be our special place. The breakfast was wonderful and the complimentary champagne was so thoughtful – you are definitely the most caring and thoughtful hostess ever. We spent the morning watching some kind of exotic-looking crane down on the creek catching crawfish – so peaceful.
– K&W, Gatesville, TX