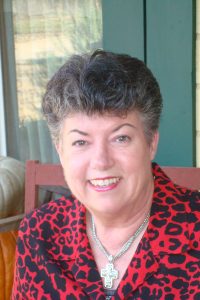 My husband and I first visited Salado in the Mid-1990's and fell in love with the laid-back ambiance. As we began to discover different aspects of life in Salado, we decided that this was the place we wanted to "retire." We love the location close to the hill country in Central Texas, we love the people who live here, and we love the spirit of Salado. These things have not changed. We feel very blessed to live here and we are happy to share a part of this with our guests. We purchased our home, featured in the October, 1999 issue of Southern Living Magazine, in November, 1999, and we moved from Sugarland to Salado in April, 2000. It is truly the "home of our hearts."
Shortly after moving here, we had the two cottages built for our mothers, who are now gone. At the same time we finished the barn room as a guest room, which, in 2002, became the original Red Barn Hideaway.
Both cottages are now part of my guest accommodations, although I remain open to leasing the fully-furnished cottages on a longer-term basis.